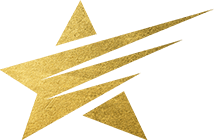 Contests
As a member, you get access to exclusive Winner's Edge contests.
This Month's Contests

Chalet Getaway Giveaway
YOUR CHANCE TO WIN ONE OF TWO CHALET GETAWAYS VALUED AT $4,000 EACH
OCTOBER 1 – 31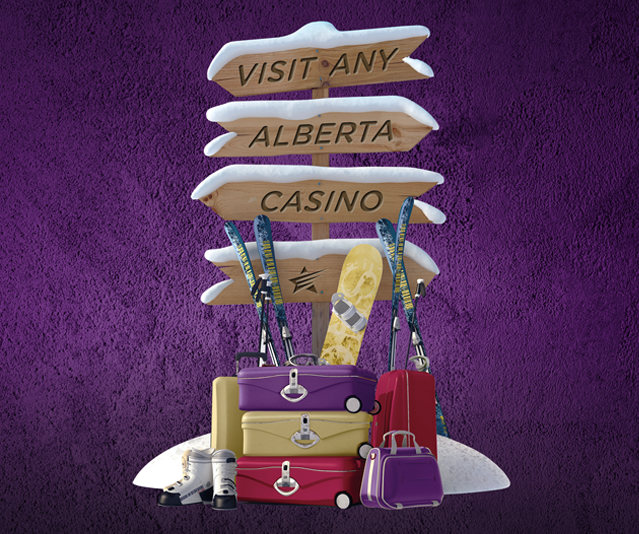 GET 1 BALLOT FOR EVERY $50 TOTAL PLAYED, PLUS:
10X BALLOTS EVERY MONDAY
2X BALLOTS EVERY TUESDAY
REDEEM YOUR POINTS FOR EXTRA BALLOTS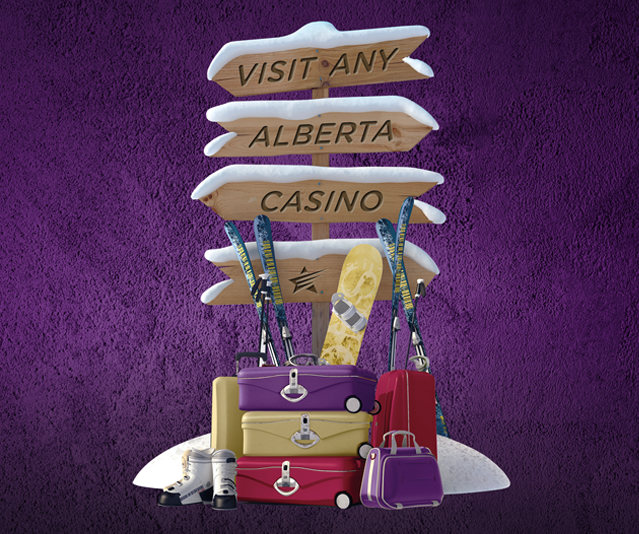 Conditions
The $4,000 Chalet Getaway Giveaway Contest (the "Contest") is being held by the Alberta Gaming, Liquor and Cannabis Commission ("AGLC").
AGLC is holding this Contest as part of their Winner's Edge loyalty program for members who play using their Winner's Edge Cards and qualify via Slot Machines, eTable Machines and Video Poker Machines at participating casinos in Alberta.
The contest is open to qualifying members of the Winner's Edge loyalty program who are eighteen (18) years of age or older (each a "Contestant") except for employees of AGLC and affiliated advertising agencies. Registered gaming workers, casino facility directors, shareholders, managers, and facility employees are prohibited from entering the contest. Self-excluded players are also not eligible to participate in the $4,000 Chalet Getaway Giveaway Contest. Verification will be made upon contacting the winner to ensure they do not fall into the criteria above for members who are excluded from the contest.
There are five ways that a Winner's Edge member can enter at participating Alberta casinos:
Contestants will be automatically entered into the contest - one ballot for every "50" Winner's Edge Base Points that they accumulate through carded play on Gaming Machines at Alberta Casino Facilities in October 2022. Bonus Points do not count towards contest entries during carded play on Gaming Machines at Alberta Casino Facilities.
Contestants receive a free ballot into the Contest for the first card-in at a slot machine, eTable machine or video poker machine per day when using their Winner's Edge card in October 2022 – no play required.
Contestants will receive 10x ballots every Monday in October 2022 which are earned at a rate of one bonus ballot for every $5.55 total in cash wagered.
Contestants will receive 2x ballots every Tuesday in October 2022 which are earned at a rate of one bonus ballot for every $50 total in cash wagered.
Contestants may redeem 50 points from their Winner's Edge member account for one (1) ballot entry into the monthly contest online at WinnersEdge.ca. Ballots can also be acquired at Winner's Edge kiosks for 50 points. Both means of ballot purchases are available in any increment, granted the member has the required number of points to fulfill the transaction.
Ballots are only valid during the contest period.
This Contest runs from 5:00 a.m. on Saturday, October 1, 2022 to 4:59 a.m. on Monday, October 31, 2022 Mountain Standard Time (MST). All Entries must be received on or before 4:59 a.m. on November 1, 2022 Mountain Standard Time (MST). The AGLC must receive the completed and signed Prize Release Form and Skill Testing Question from the winner by the date specified in the Contest Acknowledgement Letter.
Please send the Prize Release and Skill Testing Question forms by one of the two ways below:
Maximum one (1) Prize per person. Once an entrant has won any Prize, they are no longer eligible for any other Prizes in this Contest. All Entries have an equal chance of winning for each draw. Chances of winning are dependent on how many Entries are received into the Contest. AGLC is to be the executor of the official Prize draw. The Prize winner will be randomly drawn from all Entries. The draws will take place at approximately 9:00 a.m. MST on Monday, November 1, 2022 at the AGLC Office in St Albert, Alberta.
AGLC will contact the Prize winner through the contact phone number or email address provided during member enrollment into the Winner's Edge program. If for any reason it is not possible within a seventy-two (72) hour period to contact the Prize winner despite customary efforts, AGLC reserves the right to disqualify that Entry and randomly select another Entry as that month's Prize winner. In the event that a Winner is ineligible, disqualified, does not claim the Prize, is un-contactable for any reason and/or deemed to have forfeited all rights to the Prize, AGLC at its sole discretion may decide if a replacement Winner should be selected.
The name on the winner's ID must match the name on the winning Winner's Edge account/card. Each Prize winner will be required to successfully complete a mathematical skill-testing question, and to sign a contest prize acknowledgement and release before the Prize will be awarded. The Prize must be accepted as described and no substitution will be permitted. The Prize may not be transferred to other persons.
AGLC retains the right to replace the Prize with a different prize of equal or greater value if the original prize becomes unavailable for reasons beyond AGLC's control. AGLC reserves the right to share, directly and through its Winner's Edge partners, the winner's name as the Contest winner on social media, WinnersEdge.ca and other communication platforms for advertising and promotional purposes. Photographs of the prize redemption events may also be taken (but published only with winner consent). AGLC reserves the right to withhold the Prize or disqualify the Prize winner's Entry in the event that a Prize winner fails or refuses to comply with these Contest rules.
General Terms and Conditions
If, for any reason and in the opinion of AGLC, in its sole discretion, the Contest is not capable of running as planned or if the administration, security, fairness, integrity or proper conduct of the Contest is corrupted or adversely affected, including by reason of infection by computer virus, bugs, tampering, unauthorized intervention, fraud, technical failures or other causes beyond its control, AGLC reserves the right to cancel, terminate, modify or suspend the Contest including any method of entry without notice.
AGLC will not be responsible for, or accept any liability resulting from Entries that are delayed, lost, stolen or misdirected for any reason during their delivery to AGLC whether by, but not limited to, e-mail, cellular phone network or other on-line and digital medium. AGLC will not enter correspondence with any Contestant except with the Prize winner and at AGLC's own initiative. All Entries become the property of the AGLC and none will be returned.
By entering the Contest, all Contestants agree to be bound by the rules of the Contest and release AGLC and all parties associated with the Contest from any liability with respect to this Contest or any prize.
All decisions by AGLC with respect to all aspects of this Contest are final. In these Contest rules, words importing singular include the plural and vice versa. These Contest rules shall be construed and interpreted in accordance with the laws of the Province of Alberta. The personal information collected as part of this contest is collected under the authority of Section 33 (c) of the Alberta Freedom of Information and Protection of Privacy (FOIP) Act and will be protected under Part 2 of that Act. It will be used for the purpose of administration of the Winner's Edge Program. Please direct any questions about the collection of information to our call center at 1-833-WIN-EDGE.
By mail to
AGLC
50 Corriveau Avenue
St. Albert, Alberta
T8N 3T5
Or by email to WinnersEdge@AGLC.ca.
There will be 2 contest prizes valued at $4,000 CAD each, awarded to 2 contest winners:

Two $1000 Fairmont gift cards
$1,000 worth of Petro Can gift cards
$1,000 worth of Prepaid Master Card gift cards
One $100 Winner's Edge Luggage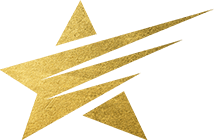 MORE CHANCES TO WIN!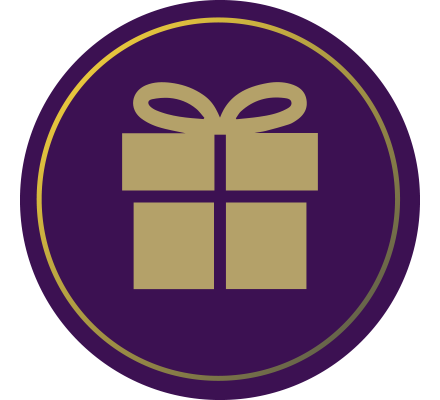 How to enter Winner's Edge contests:
Receive 1 free ballot per day on your first card-in
Earn 1x ballot for every $50 wagered, plus:
Earn 2x ballots every Tuesday
Earn 10x ballots every Monday
Redeem points for additional contest ballots at a Winner's Edge kiosk or through your online account